​Email Us:  sarjans@aol.com                                                                                          Call Us: 319-234-4537


We are happy to guide you in your selection of a Shih Tzu puppy!

Feel free to call or Email with any questions!


Terms of purchase: Puppies are $1500.00  A non-refundable deposit of $500.00 will hold your puppy.  We will accept a personal check for the deposit only. Please send deposit  priority mail and provide us a tracking number. You may also send deposit via PayPal.  

Balance of $1000.00 is payable via cash, money order or bank certified check. 

Details will be provided for payment of balance.

Puppies will be held for 5 days awaiting deposit.

 If deposit is not received in that time puppy will be taken off hold and made available for another family.

We ship our puppies via trusted, professional Pet nannies.  

They travel in the cabin of the plane as carry on.

We will drive half way to Chicago, Twin Cities, Omaha or in Iowa to deliver your puppy!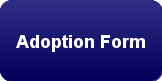 Pippa was held back to watch as a show prospect.  She weighs 8.5 lbs and is full  grown.  She didn't make minimum weight to show.  While we love her dearly the hard decision has been made to offer Pippa to a pet home.  She is pad trained and crate trained.  

She was born 12-28-2019.  $1500.00

Peter,  CH SarJan's That Is What I Like      Koi,  CH SarJan's Million Reasons 

Pippa is on HOLD pending arrival of deposit!